Meet Our Highly Qualified Team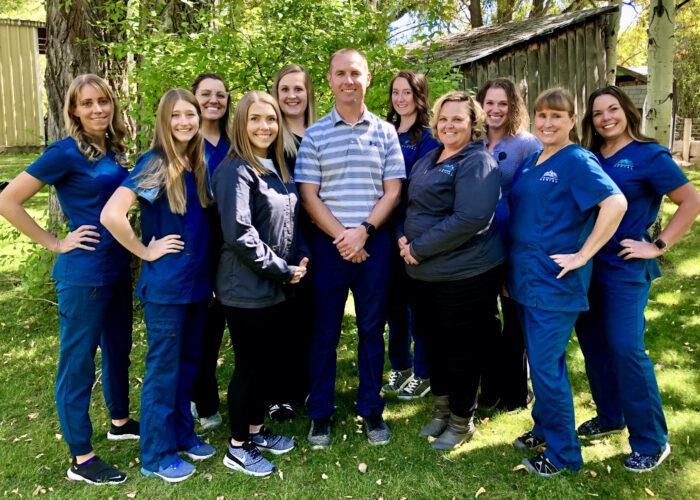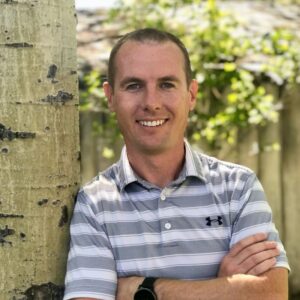 Dr. Devin Irene
Dentist
Hello Bridger Valley! I am Dr. Devin Irene, and I grew up in Lander, WY, where I gained a love and appreciation of the outdoors. I enjoy fishing, hiking, camping, ATVing, and snowmobiling. I met my wife, Torrie, while at the University of Wyoming, "Go Pokes!"
After completing my time in Laramie, my wife and I ventured off to Lincoln, Nebraska, to begin training at the University of Nebraska Medical Center College of Dentistry. While there, I was awarded the B.L. Hooper Prosthodontics Award, the Practice Management Award, represented the college at the international SCADA research competition and translated for Spanish-speaking patients, and most of all became a dad. I graduated with honors in 2018 as a Doctor of Dental Surgery and made the move to the Bridger Valley to begin my career.
I truly enjoy supporting this wonderful community and raising my three kids with my wife, alongside great neighbors and friends. I love helping my patients enjoy their teeth and smile for a lifetime! See you in the chair!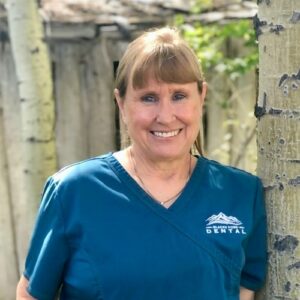 Rose J.
Dental Hygienist
My name is Rosemary Jaeger, but everyone calls me Rose. I grew up in a small town in Colorado and moved to Wyoming to start my dental hygiene career. I met my husband while working in Evanston, WY, and later we moved to the Bridger Valley to start our family.
I have over 40 years of experience as a dental hygienist! I honestly feel like I have grown with the dental field, and I am so excited to share the newest technology with you. I love my work as a hygienist, but I also enjoy being a grandma. I love soaking up every moment I get out of the office with my grandkids!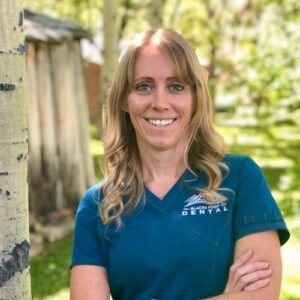 Julie B.
Dental Assistant
I have been with Blacks Fork Dental since they opened their doors in 2019. I was born and raised in Utah, but I now call the Valley my home. I am a busy mom of two (one boy and one girl) and enjoy coaching soccer, camping, and jet skiing.
I pride myself in my attention to detail. This skill helps me in the office and as I practice taxidermy on the side. I would have to say that my favorite animal to date that I have worked on is a mink!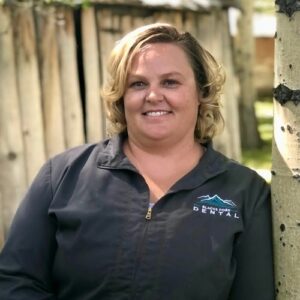 Chris W.
Front Office
My Name is Chris Ann, and I am a Bridger Valley native. I have worked in the dental field for many years, starting as an assistant, then transitioning into patient coordination. I now help manage patients and team members and love every bit of it. I am so excited to be part of an amazing and talented team and support them to their best.
I enjoy work but I also enjoy being a mom of 4. My family is very involved in rodeos, our family ranch, and I also coach a club soccer team.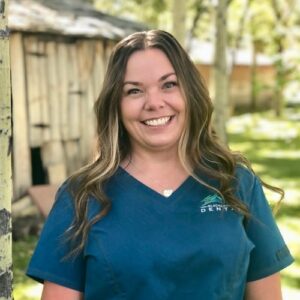 Haley W.
Dental Assistant
My name is Haley, and I am a Utah native. However, I have lived in the Valley long enough to call it home. I love helping people, and I started my working career in the Mountain View School District as a para in the special needs department. The skills I learned there have been invaluable for my dental assisting position at Blacks Fork Dental. I help our patients feel at ease while in our office, and it brings me such joy.
Outside the office, I spend my free time with my family. We love to be on the lake boating in the summer, or you can find my husband and I along the sidelines of our five daughters' various activities throughout the rest of the year.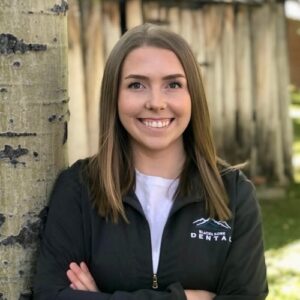 Morgan M.
Front Office
I am Morgan, and I am a University of Wyoming graduate. I graduated with my BS in Physiology and moved to the Bridger Valley with my boyfriend and our two dogs: Red and Fang. I currently work at the front desk, helping patients feel comfortable and accommodating their dental care into their busy lives. I work so I can play. I enjoy hiking, powerlifting, and traveling. I would have to say my favorite travel experience to date has been a trip to Canada.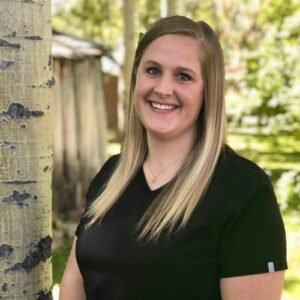 Stephanie W.
Dental Hygienist 
My name is Stephanie; however, some call me Steph. I was raised in the Bridger Valley and graduated from Lyman High School. I studied Dental hygiene in Great Falls, MT, at Great Falls College and graduated in 2020. My husband and I lived in Montana for a short time before moving back to the Valley. I am so excited to share this great community with our growing family.
I love my job, and I try to make it my mission to educate my patients on good oral health. This helps empower them to maintain a beautiful smile for life. Many people ask me what life is like outside of work. I think that is easy, you will find me with my family camping, hunting, cooking, and even knitting.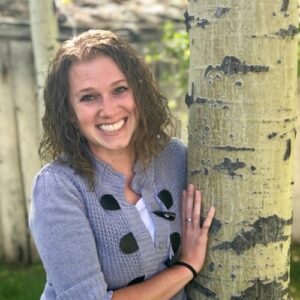 Tracie V.
Office Staff
My name is Tracie, and I grew up in Lyman and graduated from Lyman High School. I attended college at Salt Lake Community College, and I have experience in many business-related jobs. I proudly call myself a Police wife, and I am very busy outside of work with my four girls.
You will probably see me out running, biking, or getting lost in a good book when I have time to myself. I also love to spend my time with my family, camping and trying new recipes. I enjoy interacting with patients and making them feel comfortable and welcomed. I can't wait to meet you!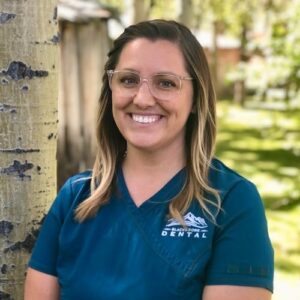 Mary R.
Dental Hygienist 
My name is Mary, and I was born and raised in the Bridger Valley. I graduated from Lyman High School and then completed an associate degree at WWCC in Rock Springs, WY. In 2012, I received my bachelor's at Utah College of Dental Hygiene.
While busy with school, I married my high school sweetheart and now have three amazing kiddos, a dog, and a chameleon. I love dentistry, and I'm passionate about helping my patients achieve optimal health. I enjoy spending my time outside work with my family, playing games, being in the outdoors, and practicing yoga.